2020 Spring Educational Networking Workshop Will Soon Commence at Rainbow Temple, USA
2019-12-31
【Education Workshop #20190013: February 2020 Spring Education Networking Workshop Will Soon Commence at Rainbow Temple】

★Online Registration: Click this link to register

Registration is now underway for the February 2020 Spring Educational Networking Workshop for Principals of Cultivation Venues and All Levels of Dharma Propagating Personnel. The Spring Educational Networking Workshop is intended to improve the quality and educational foundation of all levels of Dharma propagating personnel. The workshop also aims to facilitate and improve interaction between the True Buddha Foundation (TBF) and Dharma propagating personnel. TBF hopes that participating Dharma propagating personnel will engage in this workshop with sincerity and enthusiasm.

Please register online via https://forms.gle/WVUaQQYENGGkKQJo8. Principals of cultivation venues and Dharma propagating personnel who are unable to attend the workshop, please explain your reason for non-attendance in the registration form. Thanks for everyone's cooperation.

Friendly reminder:
In February, the weather in Seattle can be very cold. Please wear warm clothing.
Bus seating is limited, so please register early. If bus transportation is no longer required after registration, please timely notify us of seat cancellation so that your seat can be made available to someone else. The bus will depart from Seattle Ling Shen Ching Tze Temple (LSCTT) at 7:15 AM.
Date: Feb. 3 & 4, 2020 (Mon. and Tue.)
Time: 8:30 AM (Check-in) - 5:30 PM
Location: Homa Hall, Rainbow Temple.
Address: 14310 476th Ave. SE., North Bend, WA 98045 U.S.A.

Best Regards,
True Buddha Foundation

★Online Registration:
Please register at https://forms.gle/WVUaQQYENGGkKQJo8

Or
Register by scanning QR Code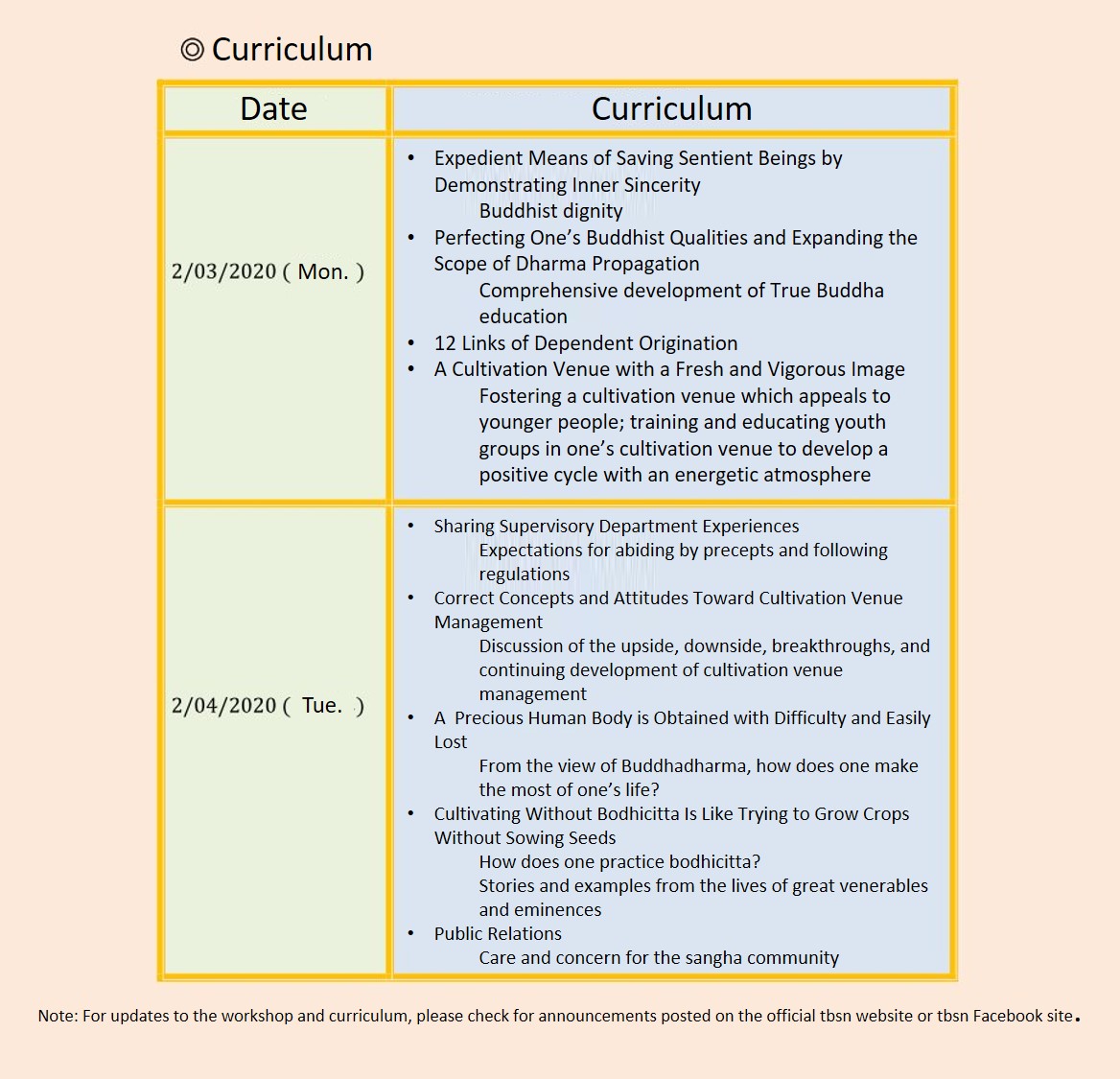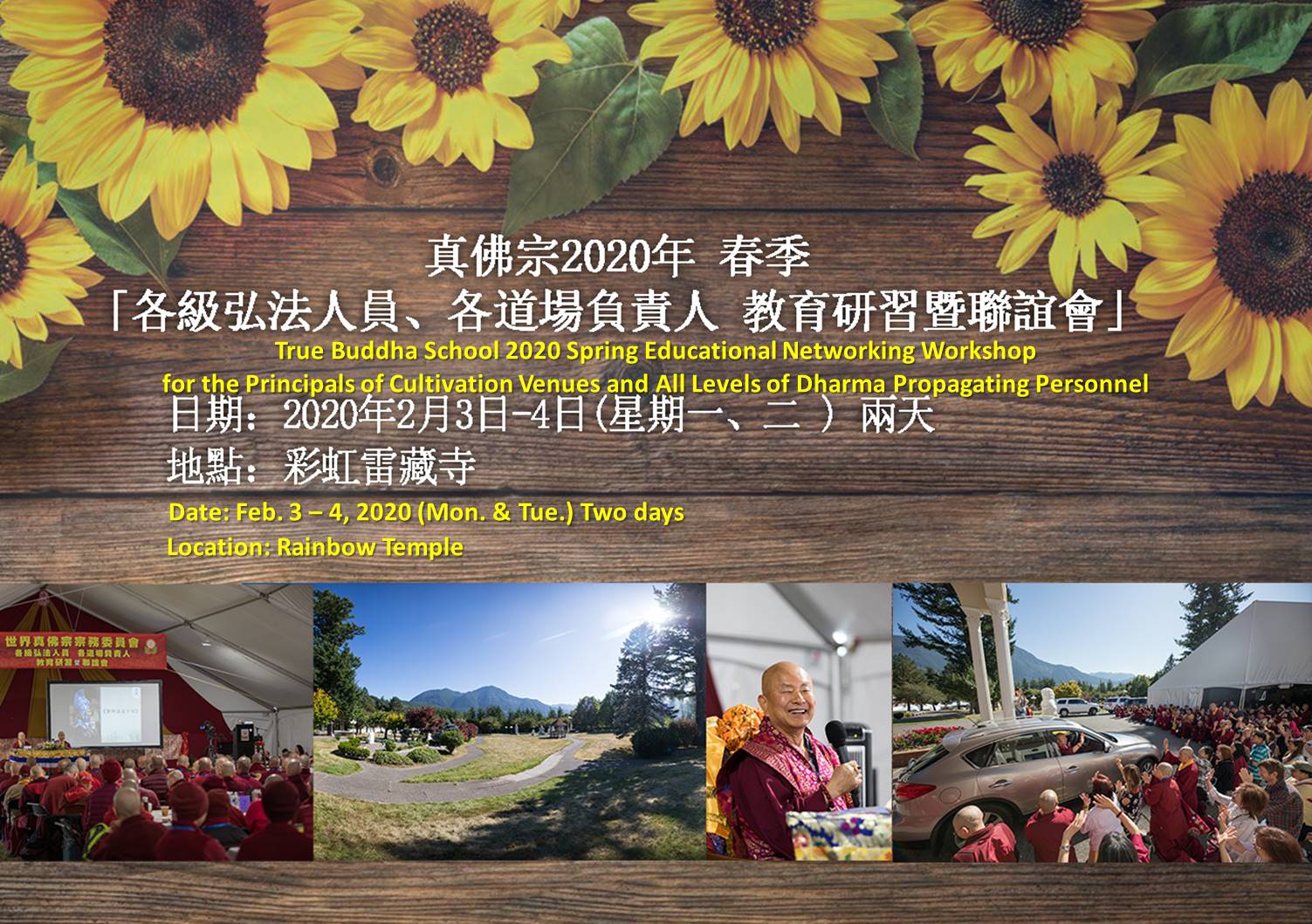 Translated by True Buddha Translation Team
Translator: DJ Chang
Editor: Henry Wolf
Source: TBF