Happy Birthday to Our Beloved Shimu!!
2020-03-08
The True Buddha School's Great and Compassionate Shimu Master Lianxiang


Grandmaster said, ''When looking at me, also pay attention to who is standing behind me, giving me total support.''

For over 50 years, from the beginning when Grandmaster, the True Buddha School (TBS) Root Lineage Guru, first started to offer spiritual consultations until now, Shimu Master Lianxiang has been by his side. She is therefore the disciple who has attended the Root Guru the longest.

Shimu not only attends to Grandmaster's daily needs, she also takes care of TBS matters big and small. Shimu shelters Grandmaster from the driving wind and rain, allowing him to focus totally on cultivation, free from worries and cares.

Shimu deals with all kinds of problems every day and comes up with needed strategies and solutions. On a large scale, she undertakes major TBS events and activities. On a smaller scale, she resolves complicated interpersonal problems. Regardless of the circumstances, she always gives herself completely and handles everything appropriately. Shimu's courage in accepting responsibility without complaint or regrets is truly incomparable!

Although constantly busy, Shimu is never worried or irritable. She is always calm and warmhearted, treating disciples with kindness and the utmost loving care. Shimu not only has the greatest understanding of Grandmaster, she is also always aware of disciples' needs. Her gentle greetings melt disciples' hearts. She is truly a shining example for us all!

Shimu herself is the greatest Dharma protector of TBS and the most loving and compassionate mother to TBS disciples. On this auspicious occasion of her birthday, we sincerely wish Shimu the greatest peace, good health and happiness. Shimu, you are the strong pillar of TBS, and your wellbeing is the great good fortune of True Buddha disciples. Shimu, we love you!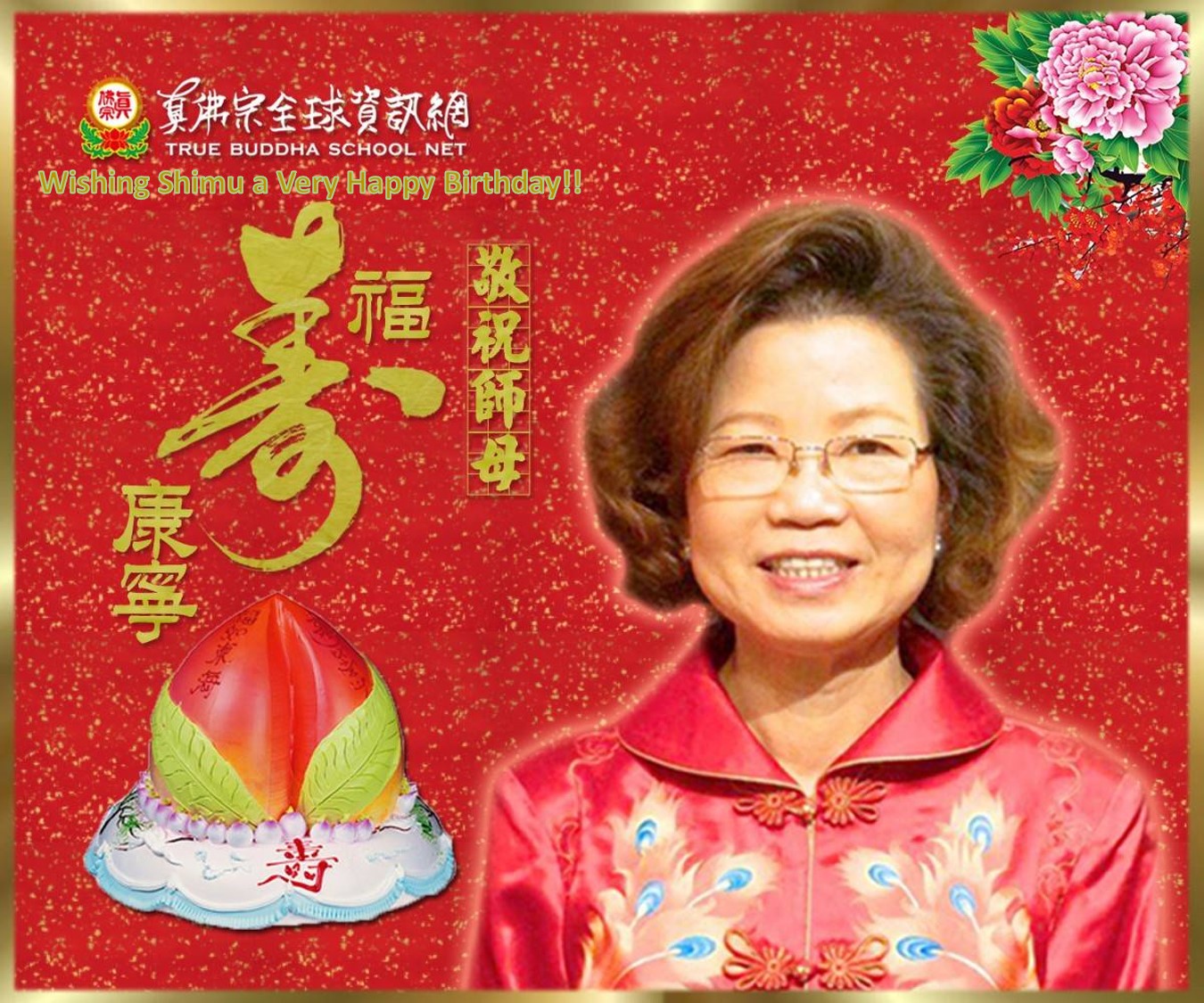 Translated by the True Buddha Translation Team
Translator: Henry Wolf
Editor: DJ Chang
Source: TBF